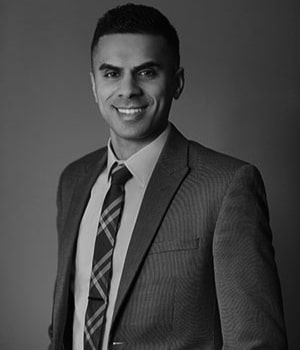 "My profession has given me an opportunity to give people the smile they deserve. It's very rewarding to be an orthodontist. Working with a great team of professionals makes it enjoyable to come to work. Empowering our team to make sure they do what they can to make the patient happy has made our patients' experience special. Knowing that we are involved in improving the days of so many people puts a smile on my face." – Dr. Desai
Dr. Shyam Desai is a board-certified orthodontist and has been providing his patients with the most advanced and comprehensive orthodontic care since 2008. He enjoys providing quality orthodontic care to patients of all ages. His extensive training and years of experience have given him a strong understanding of diagnosis, treatment planning, biomechanics, and biomaterials, allowing him to provide each patient with the high standard of care they come to expect and deserve. He finds great joy in helping his patients achieve and maintain beautiful, healthy smiles that boost their self-esteem and will give them greater self-confidence for a lifetime.
After graduating from Shelton High School, Dr. Desai went on to earn his Bachelor of Science degree in Biology from Fairleigh Dickinson University, graduating Summa Cum Laude. He continued his education by graduating from the University of Medicine and Dentistry of New Jersey with his Doctorate of Dental Medicine and attending the University of Connecticut for his Master of Dental Science degree and orthodontic residency training.
Having published his research "Dynamic Smile Analysis: Changes with Age," Dr. Desai has a great understanding of what is needed to provide a lasting smile. In addition to regular continuing education, he is also an active member of the American Association of Orthodontists, American Board of Orthodontics, Northeastern Society of Orthodontists, Connecticut State Dental Society, and Local Dental Societies.
Away from the office, Dr. Desai enjoys spending time with his family, including his wife Kinnari, daughters Lana, Lexi, Liya, and son, Luca. He is passionate about health and fitness, and often participates in CrossFit, wiffleball, and basketball. He is also an avid fan of the Yankees, UConn basketball, The Dolphins, and The Heat.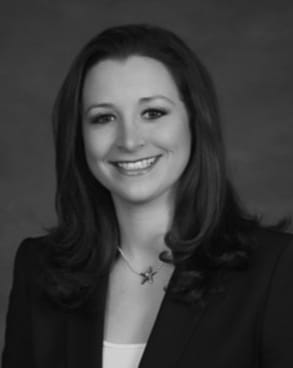 Dr. Ali was born and raised in Upstate New York. She discovered her passion for orthodontics at a young age from her own unique orthodontic treatment. The ability to remodel her patients' teeth into a confident smile is what truly interests her in the specialty. Her intensive three-year residency training at the University of Michigan has given her the skillset in diagnosis, treatment planning biomechanics and biomaterials to provide optimal patient-centered care. She is excited to continue providing excellent orthodontic care to her patients in Connecticut.
Dr. Ali is adamant about giving back to her profession. Throughout her training, she provided dental care to underprivileged communities in the US, as well as internationally in Chile and Ecuador. During dental school. she served as her Chapter's President of the American Student Dental Association, and currently maintains professional memberships in the American Dental Association, American Association of Orthodontists and Northeastern Society of Orthodontists. She enjoys staying up-to date on the scientific and technological advancements in the orthodontic field by attending conferences, symposiums, and seminars.
When Dr. Ali is not creating beautiful smiles, she enjoys spending time with her family and friends. She leads an active lifestyle consisting of running, working out, tennis, volleyball, and golf. She also has a love for dogs, cooking, reading, and traveling.
Education
College: Binghamton University
Dental School: Stony Brook School of Dental Medicine
Orthodontic Residency: University of Michigan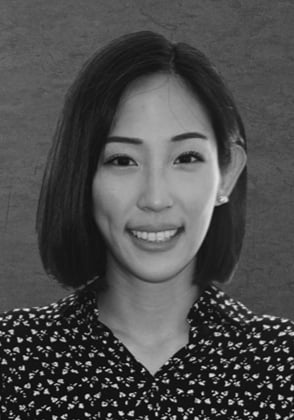 Dr. Rebecca Lee, DMD, completed her Bachelor of Science from Ursinus College, graduating summa cum laude with honors in research. Following her Bachelors, Dr. Rebecca went on to pursue the Doctorate of Dental Medicine at the University of Pennsylvania, graduating at the top of her class. She was inducted into the Matthew Cryer honor society, and was awarded Dean's scholarship for her accomplishments and academic excellence during her training. She then completed Orthodontics and Dentofacial Orthopedics Residency at the University of Pennsylvania.
Dr. Rebecca enjoys working with patients, and creating a healthy and beautiful smile tailored to each person! She is passionate about learning the latest technology and research in orthodontics to stay ahead in providing the best care for her patients.
Outside of her professional life, Dr. Rebecca enjoys cooking, running, and spending time with her family and friends.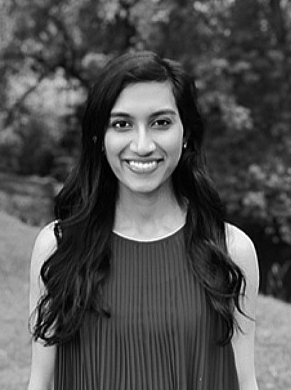 Dr. Amirtha was born in India but grew up in Troy, MI, where she swam and played waterpolo in high school. She attended the University of Michigan, where she double majored in Biology and Spanish, and is a huge Wolverine fan (go blue!). She then attended the University of Pennsylvania for dental school, where she was awarded the Dean's scholarship for academic achievements and was the only student in the history of the school to graduate with triple honors. Amirtha completed her Orthodontic training at the University of Connecticut and now proudly wears her Husky hat.
Amirtha is a huge advocate of life-long learning and is constantly trying to improve her skillset. Her family always encouraged her to keep striving to be better every day. She loves building connections with her patients and puts in her best effort to provide them with the highest quality care possible.
Amirtha is a classically trained dancer and also loves biking, cars, baking, and cooking. She spends her free time going on adventures with her puppy and best friend, Snoopy!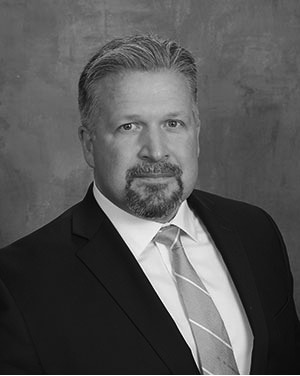 Dr. Cass Burrell (aka "Dr. Cass") attributes his interest in orthodontics to being the son of a dentist. A lifelong learner, Dr. Burrell is committed to providing the latest, most innovative treatment available to his patients. Dr. Cass received his B.S. from Brigham Young University, his dental degree (with honors) from the University of Pittsburgh, and his orthodontic certificate from Boston University. He strongly believes in the importance of continuing his education and has developed skills in adult orthodontics, surgical-orthodontic treatment, early childhood orthopedics, Invisalign, and tooth-colored braces.
While born in Maryland, Dr. Cass actually grew up in Tacoma, Washington, which made him an avid fan of the Seattle Seahawks. On the East Coast, Dr. Cass is a diehard fan of the Boston Red Sox—a risky move living in the tri-state area. His love for sports stems from a lifelong interest in athletics, having played many himself. From football to wrestling, Dr. Cass has an aptitude and passion not only for the orthodontic profession but for all things active and outdoors. His hobbies include fishing, camping & archery, much of which can be attributed to his youth as an Eagle Scout. He has proudly served as a Boy Scout Scoutmaster, teaching new generations the joys of the outdoors.
Dr. Cass' passion also extends to music, as he is a great lover of karaoke, and even owns his own professional karaoke system! His love of music comes from his mother's influence, and also contributed to his interest in playing both the saxophone and guitar. In addition to his many interests, Dr. Cass enjoys quality time with his family. His wife Amy and their four children are very involved with their church and devote much of their time to serving in various capacities, from teaching children to leading youth groups
Dr. Cass is thrilled to meet you at our Danbury Location. He is committed to providing high end, quality treatment to his patients, and applies a deep passion toward providing the best care possible at all times.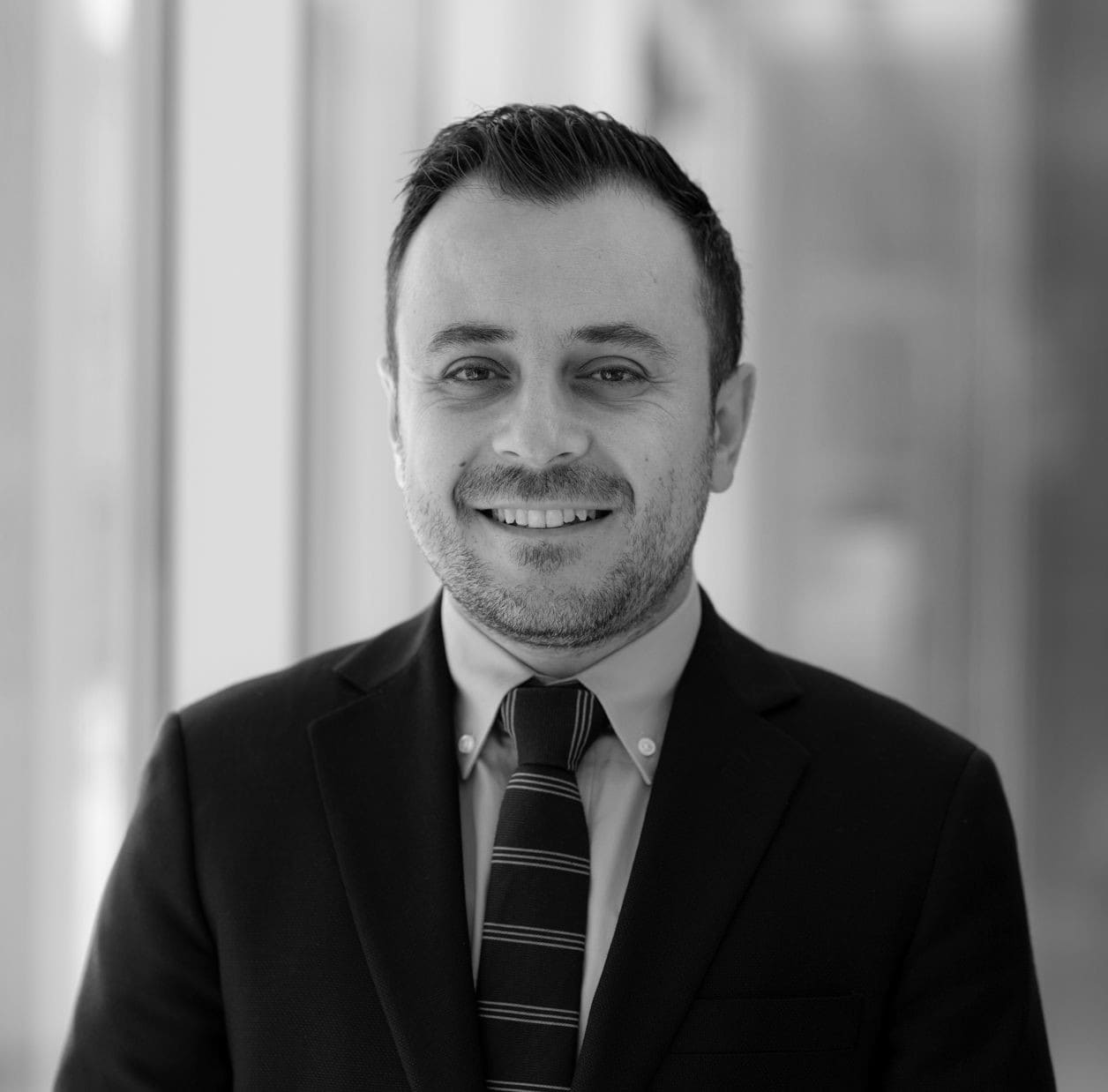 Dr. Ankah graduated from the University of Pennsylvania School of Dental Medicine with honors. He then completed his orthodontics residency at Montefiore Medical Center and was nominated for the esteemed JCO Resident of the Year award. He is extremely passionate about orthodontics, enjoys reading and stays up to date with the latest advancement and knowledge in Orthodontics. Dr. Ankah values connecting with his patients to provide optimized care and customized treatments that yield the best results for their individual needs.
Outside of his devotion for his profession, Dr. Ankah cherishes family time and spending time with his friends. He is an adventurous traveler, constantly seeking new experiences and perspectives. Loves basketball. Overall, he enjoys being active and engaging in different sports. While he may not be fond of cooking, Dr. Ankah enjoys trying out and exploring new and delicious foods.